Pinion SPYDER Pinion Spacer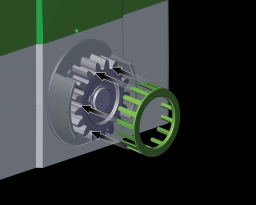 A good mesh between the gate motor pinion and the rack is important to ensure smooth movement and to avoid excessively loading the operator.
Introducing the Pinion SPYDER: CENTURION's innovative new solution to help you get that all-important gap just right.
Simply fit the SPYDER to the gate motor pinion, adjust the operator height accordingly, secure and remove the SPYDER. It's as simple as that and will save you precious time on site.
The Pinion SPYDER is included FREE with all CENTURION operators that have 17-tooth pinions.